Hi everybody:
I´ve been a bit busy with these two new creations. I painted the covers of this note book: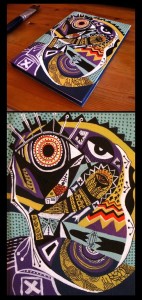 It´s a kind of an abstract face with a lot of movements inside. It´s a bit crazy probably becouse i´ve been a bit crazy these days in Malta.
The other piece it´s this small agenda: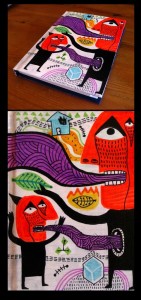 It´s more figurative and full of those strange ambiguous messenges that i like to show in some of my artworks.
I hope you like them.
Ciao!!